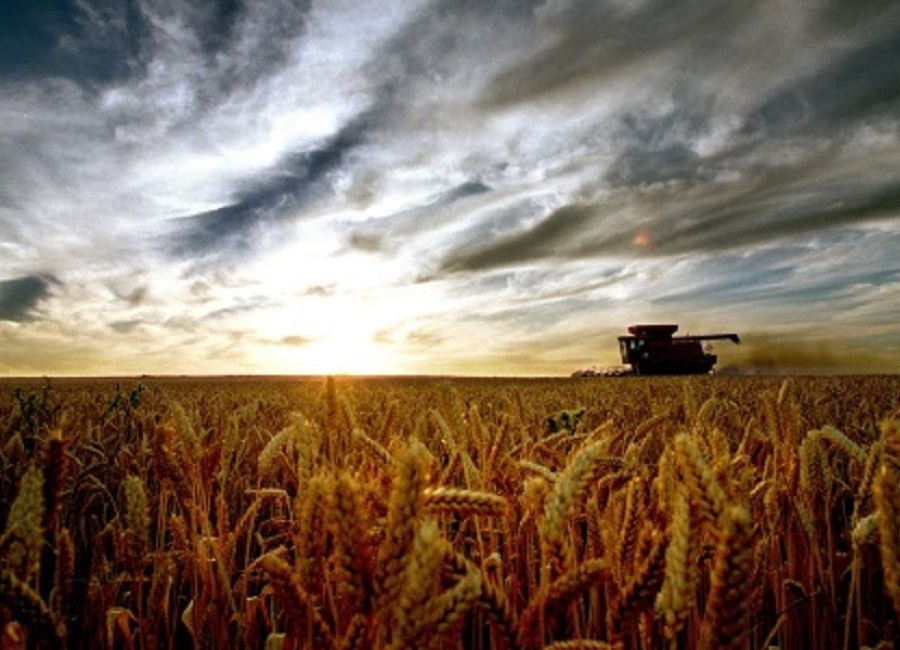 22 Dec

Agriculture on the innovation agenda

THE Turnbull government's $1.1 billion new national innovation and science agenda has included an agriculture and regional focus.

The ambitious new program was released last week by Prime Minister Malcolm Turnbull and Industry, Innovation and Science Minister Christopher Pyne, at CSIRO in Canberra.

Deputy Prime Minister and National Party leader Warren Truss said the new innovation agenda included a range of initiatives to benefit industries, businesses and families in rural and regional areas, including program focused on research, education and business growth.

He said importantly, the agenda included initiatives to foster new start-ups, help businesses to grow and prepare young Australians for the opportunities of the future, wherever they might be located.

"We know that for every dollar that the government invests in rural R&D, farmers generate a $12 return within 10 years," he said.

"With the global population growing rapidly and arable lands shrinking, Australian farmers and related businesses are uniquely placed to help fill the world's food basket.

"As in all sectors of the economy, innovation and R&D play a vital role in increasing agricultural productivity and farmer profitability; those benefits flow through the whole of the regional economy and are fundamental to our national prosperity."

Mr Truss said the Rural R&D for Profit program – an election commitment of the Coalition government – funded R&D projects which a focus on delivering cutting-edge technologies and making research outcomes accessible to primary producers.

He said Australia's 15 rural research and development corporations were relied upon by industry and government to jointly fund R&D for agricultural industries to improve productivity, sustainability and product quality.

"The Australian government provides about $250 million each year to fund R&D through these corporations," he said.

"This is in addition to ongoing agricultural research undertaken by other government-funded agencies, including Cooperative Research Centres and the CSIRO, and our universities.

"The new initiatives in the Innovation and Science Agenda build on this existing foundation to further support innovation in regional Australia, such as through the Entrepreneurs' Programme and the Industry Growth Centres Initiative."

Mr Truss said there were also new program and support designed to boost innovative activity and help businesses to break into global markets.

"New initiatives will also make it easier than ever to collaborate with universities, research institutions and government," Mr Truss said.

"Modern digital technologies, so important in the regions for bridging the tyranny of distance, can enable regional, rural and remote Australians to get involved in new industries and job opportunities.

"The Australian government is investing in the industries of the future and emerging opportunities with these new initiatives and regional Australia's growth and prosperity is front-and-centre in that thinking."

The government's statement on the new agenda for farming and rural communities said strong, vibrant, innovative and sustainable rural industries and communities were in Australia's national interest.

"Farm production in 2013-14 was valued at $51 billion, with agriculture contributing to around 2 per cent of Australia's GDP and 15 per cent of total Australian merchandise exports," it said.

"As the mining construction boom moderates and the economy transitions the sector will need to continue to embrace innovation and adapt and grow.

The government said the new strategy would provide seed funding for collaborative science workshops with regional economies on shared challenges, like food and biosecurity.

It will also support Australian business and research consortia to work with their international counterparts.

"The Incubator Support Programme will focus on regions and sectors with high innovation potential such as those identified in a Science and Research Priority," a statement said.

"Sharpening incentives for university engagement with research end users will ensure their efforts have tangible benefits for the agricultural sector.

"Further funding for regional universities will create more opportunities for our regions."

Mr Turnbull said the government would invest $1.1 billion via the agenda to incentivise innovation and entrepreneurship, reward risk taking, and promote science, maths and computing in schools.

He said it would focus on four priority areas:
Culture and capital, to help businesses embrace risk and incentivise early stage investment in startups;
Collaboration, to increase the level of engagement between businesses, universities and the research sector to commercialise ideas and solve problems;
Talent and skills, to train Australian students for the jobs of the future and attract the world's most innovative talent to Australia; and
Government as an exemplar, to lead by example in the way Government invests in and uses technology and data to deliver better quality services.
Colin Bettles, Farm Weekly
SOURCE: http://www.farmweekly.com.au/news/agriculture/agribusiness/general-news/ag-on-innovation-agenda/2749304.aspx