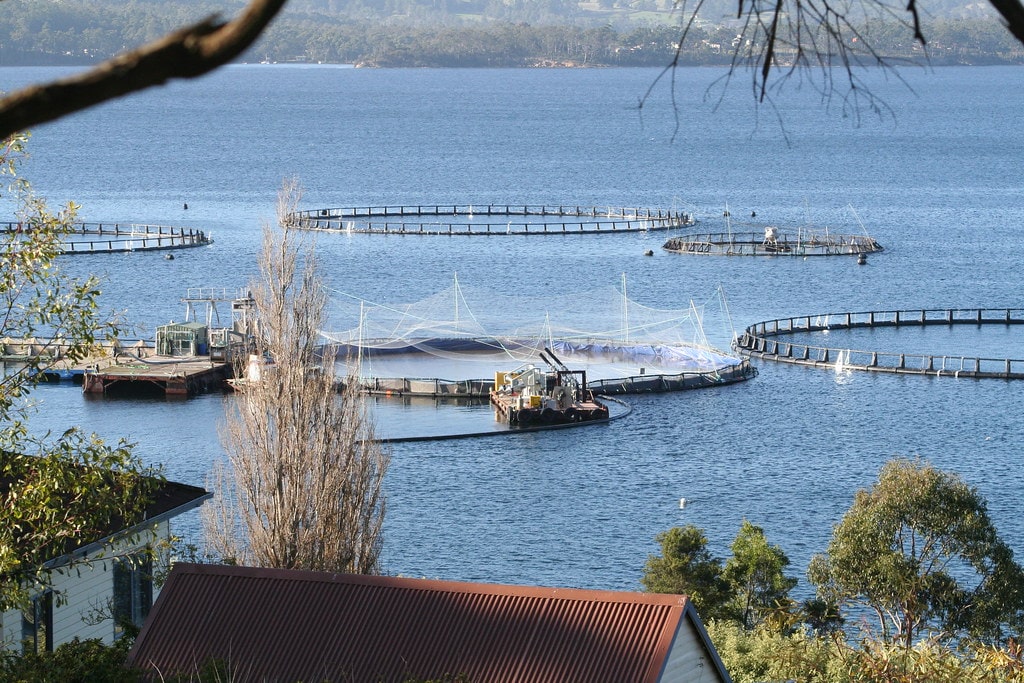 22 Sep

Twiggy Forrest Doubles Down to Block Huon Aquaculture Sale to JBS

Twiggy Forrest has doubled his efforts to block the sale of Huon Aquaculture to global meat giant JBS Meats, buying an additional 10 million shares in the Tasmanian-based business.

Through his private holding company, Tattarang, the Western Australian businessman bought enough shares to increase his voting power from 7.33% to 18.51% – enough to block JBS' plans to acquire the fish processing business.

Mr Forrest initially bought into the company in June this year in support of Huon's commitment to improving environmental sustainability. Now he believes that Brazilian-based JBS Meats company is trying to ride on the coattails of Huon's improved sustainability practises.

"Huon have demonstrated they want to be leaders in the pursuit of sustainable salmon farming practises but my aspirations for this company are even greater. And there are a range of steps that can be taken by new ownership to achieve this," he said.

"And then JBS, the largest animal protein company in the world, appeared," Forrest said.

"I say to JBS, will you commit to make Huon environmentally neutral, to not rest until there is no fish in your fish meal? Will you commit to removing the environmental negatives which currently exist with salmon farming in Huon, to continue the journey of its founders?

"And even more importantly, JBS, will you commit to removing the pain and fear in all your beef processing operations?"
Call for Foreign Investment Review
Tasmanian environmentalists have called on federal treasurer Josh Frydenberg to use his foreign investment review powers to reject JBS' takeover bid.
In August this year, JBS presented an acquisition plan to buy Huon Aquaculture for $425 million through a scheme of arrangement. Huon's founders and major shareholders – Frances and Peter Bender – voted in favour of the sale, which was also endorsed by the board.
The Tasmanian Alliance for Marine Protection (Tamp) has written to Mr Frydenberg, citing JBS' history of convictions for bribery in the US and the continued destruction of Amazonian rainforests to develop agricultural land.
JBS Meats was forced to pay US$128 million in penalties after pleading guilty to bribery charges in the US last year.
Two US Senators have moved to use foreign investment legislation to block potential American acquisitions by JBS and associated entities, including companies owned by brothers Wesley and Joesley Batista – the sons of founder Jose Batista Sobrinho.
Under scrutiny for its business practises and environmental sustainability, JBS Meats has pledged US$1 billion over the next ten years to cut carbon emissions and invest in traceability systems to track livestock through their value chain.
Tasmania's salmon industry has also come under scrutiny since the release of a damning book published in April this year. Toxic: The Rotten Underbelly of the Tasmanian Salmon Industry by Richard Flanagan, took aim at the sector's green-washing of unsustainable environmental practises.
As well as polluting Tasmanian waterways, the book highlighted the role the industry played in the clearing and burning of Amazon rainforests to make way for soy plantations.
Globally, the aquaculture industry is one of the fastest growing users of soybeans, with the FAO expecting the industry to grow to account for more than 60% of sales by 2030.
Sources: Food and Drink Business, Bloomberg, Australian Book Review, Grain
Image: "Salmon Farm" by rodc is licensed under CC BY-NC-ND 2.0